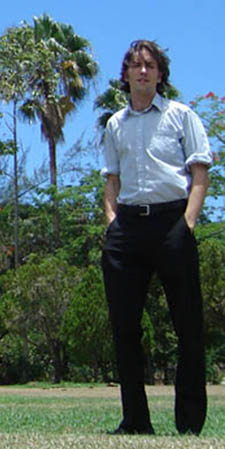 I work at the UN Institute for Disarmament Research, but most of the material here comes from my former life as Managing Editor of the LSE Latin America and Caribbean blog and an academic focusing on Venezuelan and wider Latin American affairs. I have a PhD in Latin American and Caribbean Political Economy from the University of Sheffield, UK.
My research has focused on international affairs in Latin America and the Caribbean, particularly regional integration and its relationship to the political economy of the "Left Turn" in Venezuela, Ecuador, and the Eastern Caribbean (Dominica, St Vincent & Grenadines, Antigua & Barbuda, St Kitts & Nevis). My book Venezuela, ALBA, and the Limits of Postneoliberal Regionalism in Latin America and the Caribbean (Palgrave Macmillan) came out in 2018, as did Understanding ALBA: Progress, Problems, and Prospects of Alternative Regionalism (Institute of Latin American Studies), which I edited.
I have also contributed to various print, digital, and broadcast media on Venezuela and regional politics (including CNN International, BBC World News, BBC Newsnight, Channel 4 News, ITV News at Ten, Sky News, France 24, The Guardian, Al Jazeera, and El Universal [Mexico]).
A previous life working in tech during London's first internet boom explains some of the stranger posts in the dark recesses of this site. And if your life is lacking in poetry, you can also check out A Minimum of Poetry : Un Mínimo de Poesía : Un Minimum de Poésie, the world's thinnest compendium of English-Spanish-French poetry translations (created back in the day with Francisco Roa Bastos).